Holistic Human Design Crash Course
The simple solution to understanding Your Human Design WITHOUT wondering where to start, being totally overwhelmed with information, or paying exorbitant amounts of $$$.
This comprehensive & easy to understand Crash Course makes understanding yourself with Human Design super digestible & 1000x easier!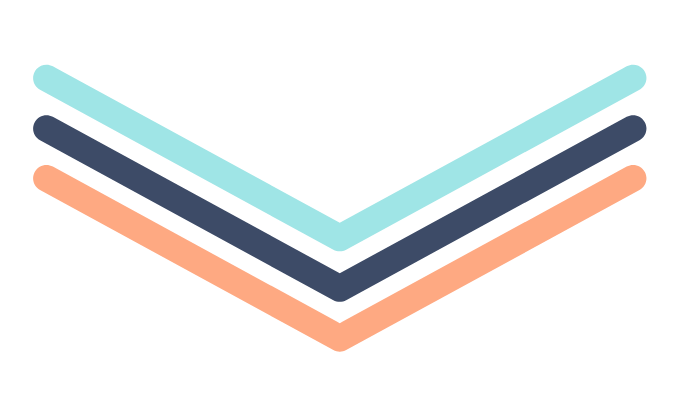 You might resonate with this…

When it comes to understanding yourself through Human Design, and maybe even your spiritual awakening…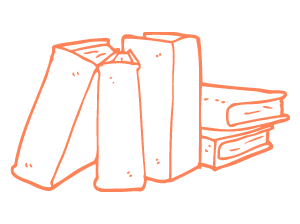 You are literally overwhelmed by the amount of information out there, and let's be honest, Human Design books are like text books, and kinda boring. You may be asking, "how can I use this to discover who I am? I wish I could make these books come to life, and have someone who could help me interpret the info."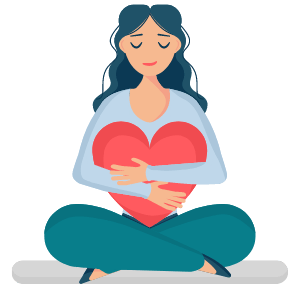 You got a Reading, and it was amazing! But since then, the information didn't quite stick as well as you'd like, or "has left the building," and you're wanting to integrate understanding your Design deeper into your life, but you don't know where to start.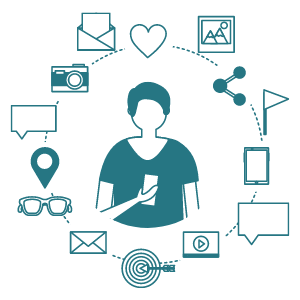 You may find that learning through Social Media is only scraping the surface of information, and you still feel like you're still missing pieces to the puzzle.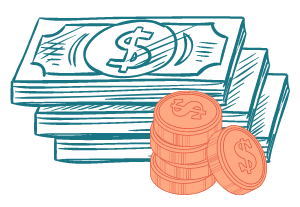 You got a little sticker shock by the crazy expensive $$$ price tags of learning to become a Human Design Chart Reader, but you don't want to do this professionally & all you want to know is how to use this map for your own self discovery and soul alignment.
Let me tell you, you're not alone!

Yes, Human Design is a complex system, but it's not rocket science!
You just need a course to help you synthesize the information in such a way to make the knowledge fun, practical, accessible, and easy to understand.
You've been told that…
living your Design & deconditioning will take years (up to 7!) to complete
It's super complex, that this information isn't for everyone, and that only certain people are advanced enough to grasp the knowledge
But that is simply not true…
What you really need is a Guide to break down the information for you into digestible pieces & give you some action steps to ground the information into your daily life.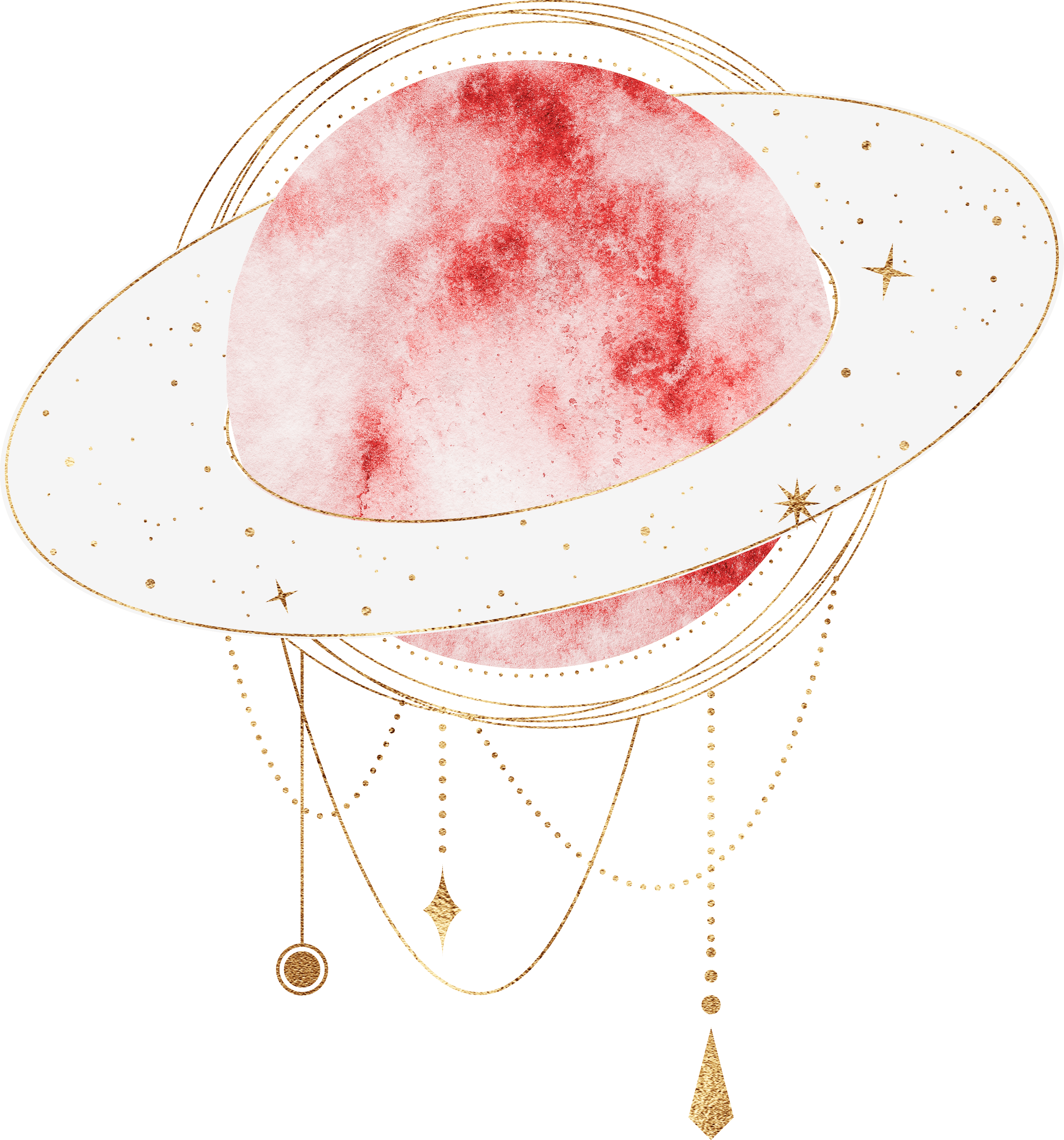 I started living my Design naturally…
for 6 years… without even knowing this information exists…
I want to show you how easy it is to embody your Design.
I tried living life as a Manifesting Generator
I went through the trial and absolute failure of trying to live another Design, and it didn't turn out well. It's definitely a memorable story.

Saturn Return Kicked my a**
I experienced a spiritual awakening in 2010 that shot my consciousness light years into the future, and made me reevaluate how I was creating my life by encouraging me to start my life over from scratch.

I stopped resisting the flow
I accidentally, & rather haphazardly discovered my success through the art of the invitation. I got tired of "paddling up stream," and built myself back up from ground zero, which led me to the success I have today.

Here's What's Waiting for You Inside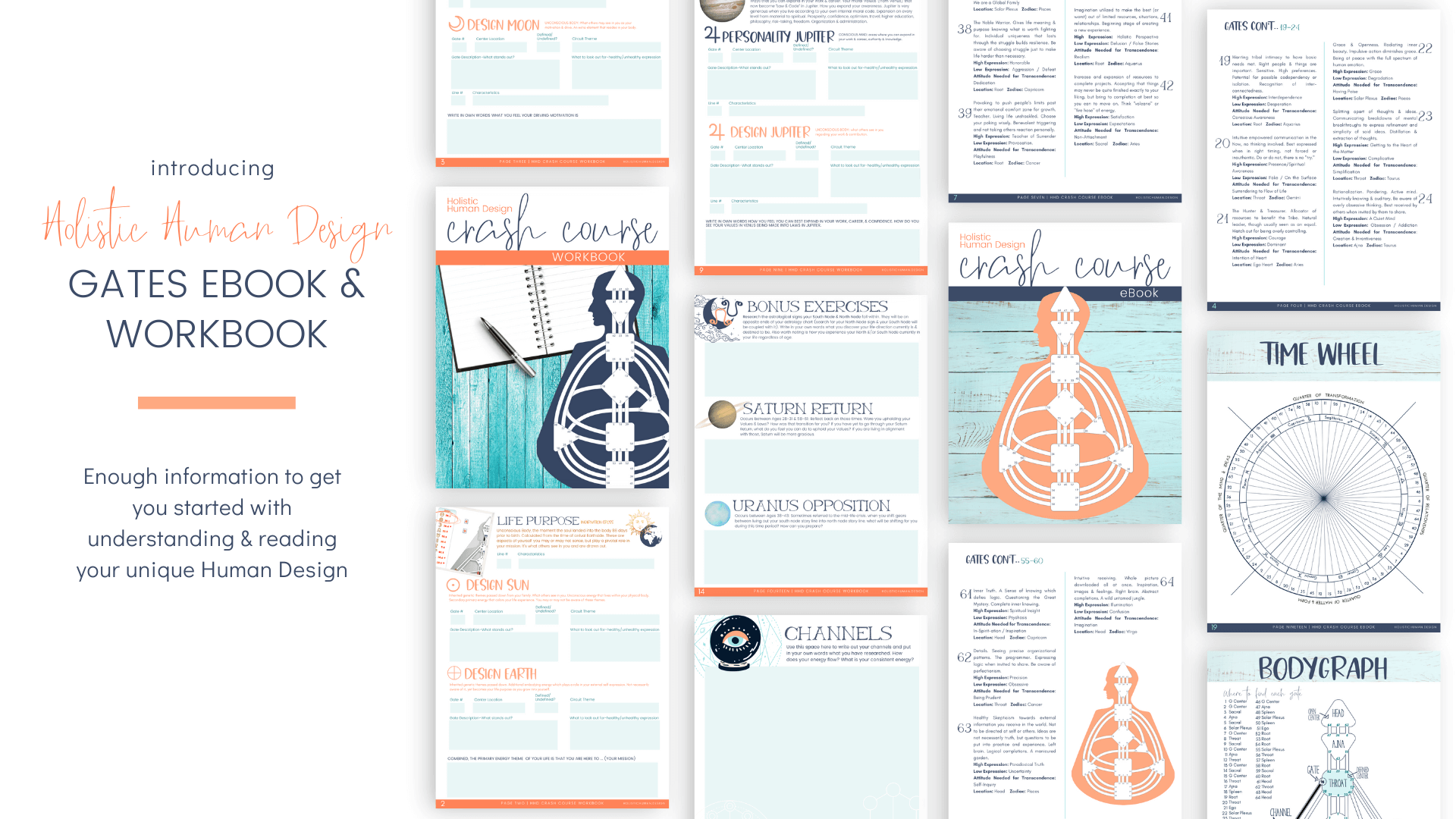 Module 1 - What Human Design Can Do For you
What exactly can this information provide for you? Learn all about the possibilities of how your life may transform with this introductory 22 minute video.This is essentially the beginning bookend of the series to illuminate all the possibilities of what you can understand about yourself and others with Human Design.

Module 2 - Strategy & Authority
This is a crash course on all the differing 5 Types & Authorities all in one place! This 45 minute video covers what each Type (Generator, Manifesting Generator, Projector, Reflector & Manifestor) needs in relationships with themselves & others and also offers insights as to what you can do to support these different Types in your life!

Module 3 - Low Vibe / High Vibe
This 29 minute video covers the basics of navigating Shadow Self tendencies, how we use the Themes of Consciousness to transcend the lower expressions we display, and also what each Type can look out for and take not-self themes to a higher octave. This module is all about transcendence.

Module 4 - Mechanics Overview
Gates, Centers, Profile, Lines, Channels, Arrows, Unconscious & Conscious aspects of the chart are covered. Easily digestible, this 90 minute video goes over the nuts & bolts of the system. You'll learn what each part represents and how to start to notice them in your life.
Module 5 - Connecting with your body
This is where all the action happens! You're now aware of all the nuts & bolts, how does it apply? This Module has 3 videos, one 112 minute that covers the healthy/unhealthy expressions of each of the Centers (aka. Chakras), one Body Scan video & one Yoga Nidra audio to get your consciousness connected to your body, and one Life Purpose Guided Meditation audio that guides you through your incarnation cross (1st two pages of your workbook). Also included is a Gates EBook & Digital Fillable Workbook.

Module 6 - Tying It All Together
Now what? This (min) bookend video covers all the possiblities of what you can do next in order to continue on your self discovery journey. This information is designed for you to start noticing the pattern in your life and in those around you. Ra Uru Hu would always say, "this is an experiment!" Now that you have a genral understanding of all the elements, you can now witness the mechanics in action. See what you discover in your life!

Your Title Goes Here
Your content goes here. Edit or remove this text inline or in the module Content settings. You can also style every aspect of this content in the module Design settings and even apply custom CSS to this text in the module Advanced settings.
What you will learn…
Having a solid foundation to build upon is crucial to get the most out of this information. You will be able to immediately apply the knowledge and practices and start to transform your mindset! Feel confident when adding all the parts to fully understand your design.
How to make decisions with your body, not your mind
Each Type has a specific strategy you learn to follow that trains your mind to pay attention to your own body sensations and mechanics. You have the mental framework to easily navigate your life using your whole body!
Trust yourself & validate your intuition 10x
There might be elements within these videos you might be like, "oh! That's what that is!? Ok, totally makes sense now!" In the self reflection journal prompts, you can look back on your life and confirm your inner knowings. You are probably more in tune than you may think!
What to do when you're out of alignment
Feeling stuck or frustrated, bitter or resentful, angry, or disappointed? Understand where the root of these feelings origininate/stem from, and learn what you can do to make the necessary mental changes to move through these unsavory states of mind quicker with greater ease and understanding.
Improve your relationships
Let the people in your life know exactly what you need and figure out what they need too. Understand why you do the things you do and be able to explain it to them! Finally have the language to understand and explain your and their behaviors.
Understand Low vibe & high vibe states and your Shadow self
Learn your Type superpowers and challenges, and how to make the changes to tap into these gifts and transcend the hard parts about being a human. We all have an option to face our demons at some point in our lives. With us, we make it relatable and relatively painless (unless your ego has a say in it… lol). We go through the same human issues on the daily.
I don't know about you, but I'm tired of the elitist paywalls and marketing gimmicks that make learning this information inaccessible for the spiritual seekers with a DIY outlook.

Your content goes here. Edit or remove this text inline or in the module Content settings. You can also style every aspect of this content in the module Design settings and even apply custom CSS to this text in the module Advanced settings.
Who This is For
• You're open-minded, interested in self discovery, and are looking for ways to better yourself & your life
• You believe there is more to life than what our five senses inform us
• You are already interested in alternative ways of perceiving reality and are looking for a logical and grounded way to describe yourself in your life
Who this is NOT For
• You don't believe in intuition or spirituality
• The word God / Source / Creator triggers you
• You are close minded, overly critical, or judgemental of things that are new to you and don't understand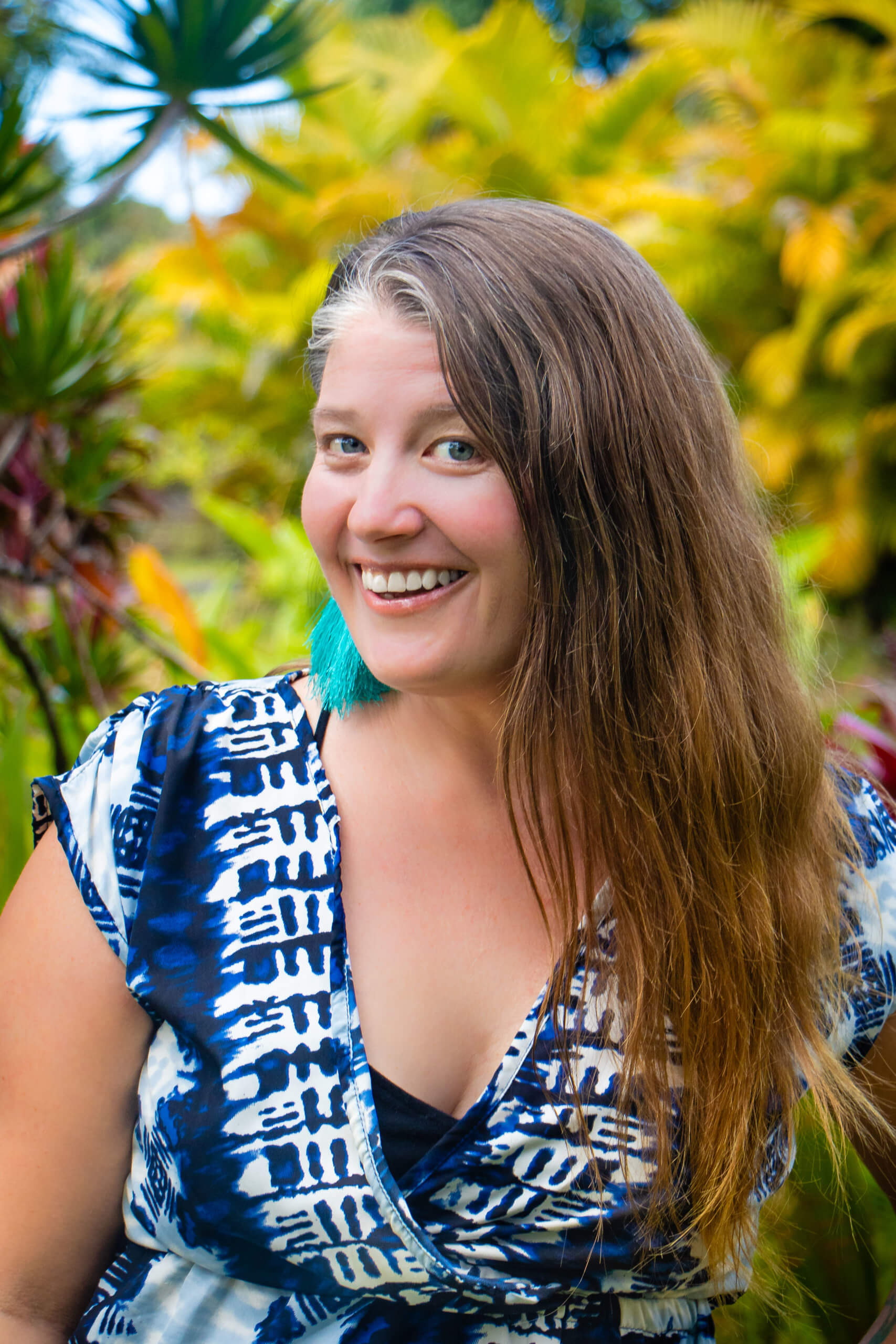 I've been on the path of awakening from a very early age (18 months). I live and breathe everything from healthy living to grounded, down-to-earth woo (with having a few detours here and there). Eh, I am human after all; a Spirit having a human experience.
I work with people who are looking for guidance on their journey to navigate their lives in flow with their soul. 
I create experiences that incorporate teachings with real life grounded application, so you learn to embody your design and have a direct experience with the knowledge.

If you are feeling overwhelmed with learning Human Design, and you know that it would be helpful for you,  I make learning super easy & digestible so you can take the information, apply it immediately to your life, and experience the internal transformation you're looking for.
© Holistic Human Design 2021
       All rights reserved