Yay! I was hoping you'd grab that!
Your transformational Quick Reference Guides are on their way to your inbox as we speak! If you haven't seen them in 15 minutes, check your spam or promotions folders.

While you're here, you might also be interested in the first three Modules of our comprehensive
HUMAN DESIGN CRASH COURSE
Covering Strategies for all 5 Types, the Differing Authorities, and Transcending low vibes to High Vibes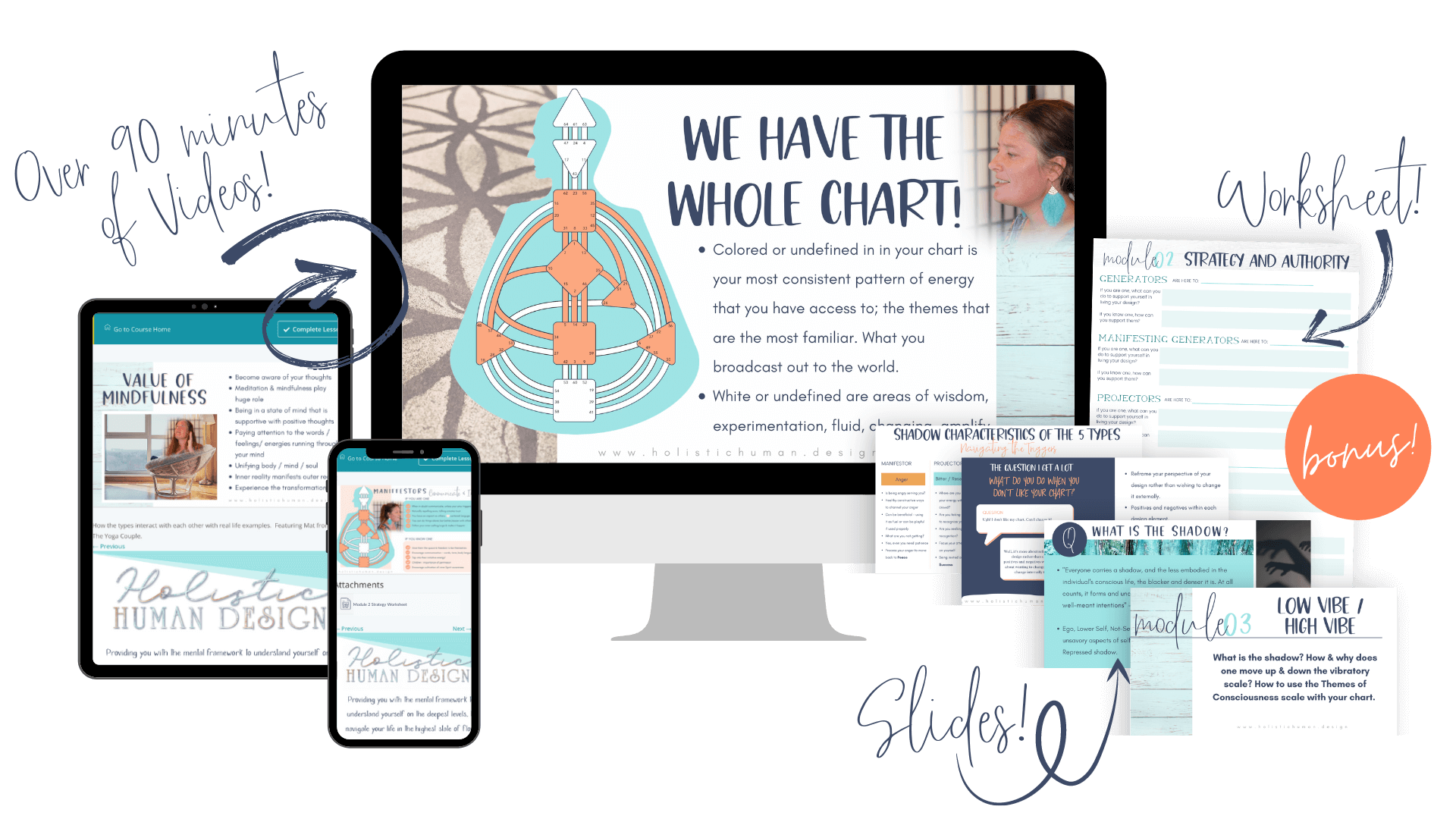 Ever wonder what you and the people in your life need to feel totally supported by each other and the Universe?
How about learning to start living in alignment with your soul to live the life of least resistance, completely trusting and going with the flow?
What would it be like to have fool proof strategies you could implement & start seeing significant changes and massive synchronicites?
This is an excellent place to start!
Valued at $47 individually and part of a much larger $194 Course, Save 50% off the full Crash Course* when you grab this LIMITED TIME OFFER (only until the timer runs out)!
Not ready to drop $96 on a digital course? We totally get it! Sample these first three Modules (normally $47) and if you feel like you want to keep going with Part 2, you'll receive a discount code for almost 50% off $147 (Part 2) after purchasing this special offer, making Part 2 of the Crash Course only $79!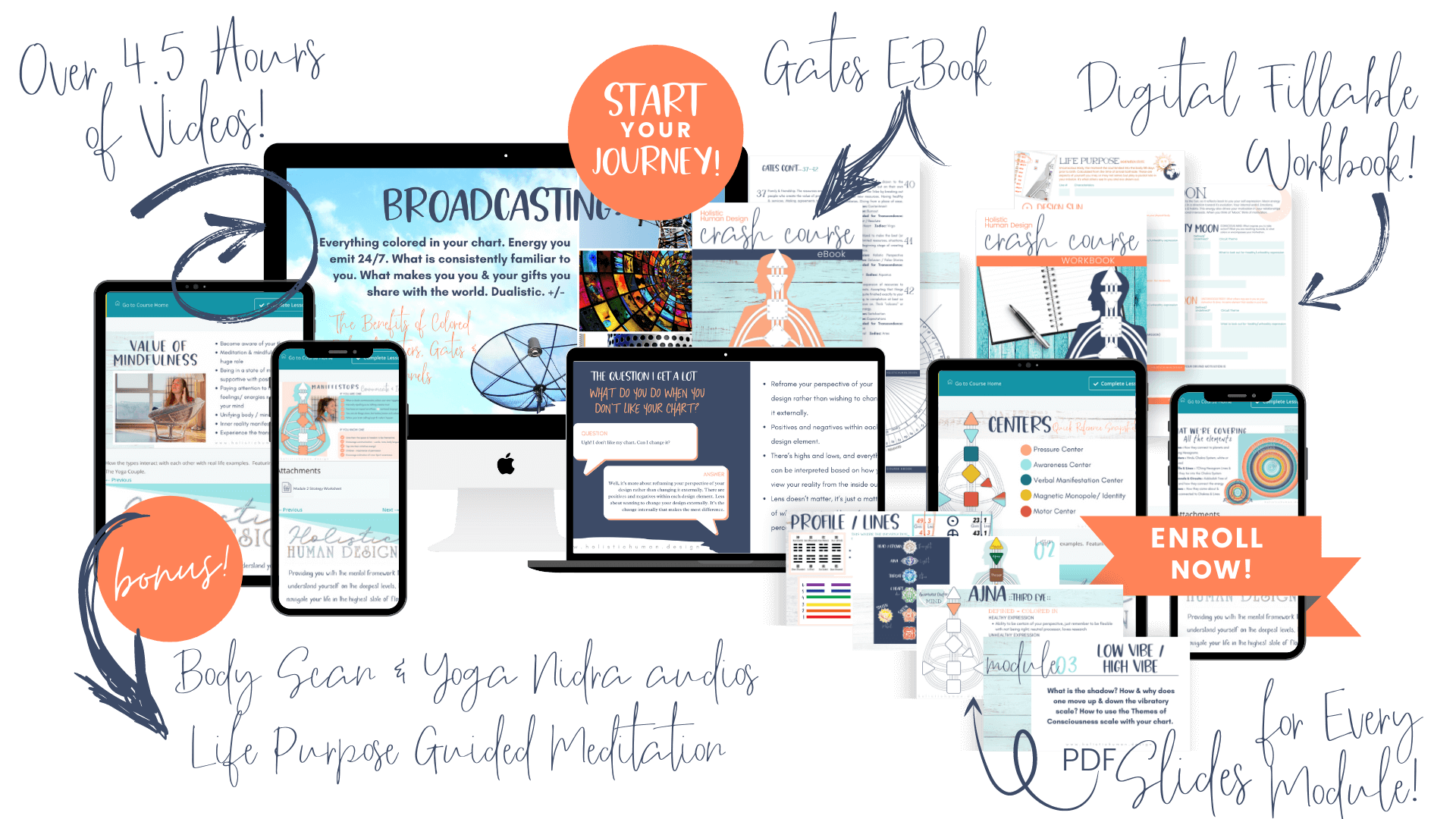 Ready & Want to Take the whole Crash Course right now?
Regularly $194, click the button below buy the entire Crash Course for only $96.
In addition to the first 3 Modules, you'll also receive the next 3 Modules and several bonus' – Gates eBook & Complimentary workbook & 3 guided meditations…
Module 4 – Complete Mechanics Overview Module 5 – Connecting with Your Body & A Deep Dive into Understanding the Centers      Module 6 – Tying It All Together
We're all Designed so differently!
Imagine having a clear understanding of yourself & the people in your life!

Be able to say, "Oh! I understand now why I take a long time making decisions or you take a longer time than me making decisions."

Or, "Oh! That's how I can best support my (insert boyfriend, colleague, wife, best friend, cousin, son, etc.)"

And even, "I now know how to communicate what I need!"
Get greater clarity and understanding with this foundational information with these first 3 Modules of our comprehensive Human Design Crash Course!
Only $17 Until The Timer Runs Out!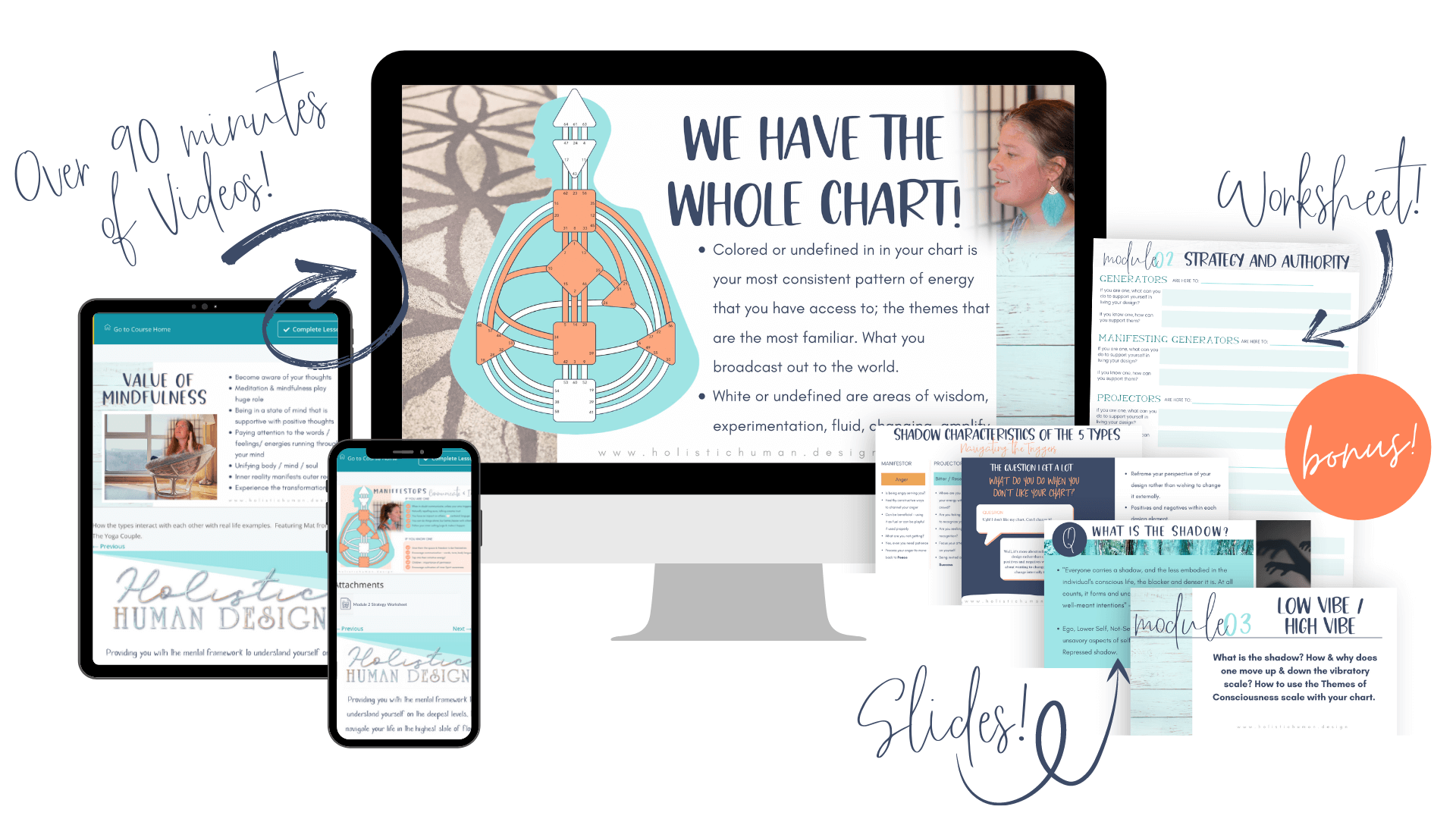 If you feel like getting a taste of our Crash Course to see if this is the information your looking for before handing over more moola, then you'll definitely want to take advantage of this offer.
Change your Life & Start implementing your strategies now!

Module 1 - Why Human Design?
What exactly can this information provide for you? Learn all about the possibilities of how your life may transform with this introductory 22 minute video.
Module 2 - Strategy & Authority
This is a crash course on all the differing Types & Authorities all in one place! This 45 minute video covers what each Type (Generator, Manifesting Generator, Projector, Reflector & Manifestor) needs in relationships with themselves & others and also insights as to what you can do to support these different Types in your life!

Module 3 - Low Vibe / High Vibe
This 29 minute video covers the basics of navigating Shadow Self tendencies, how we use the Themes of Consciousness to transcend the lower expressions we display, and also what each Type can look out for and take not-self themes to a higher octave. This module is all about transcendence.

Bonus Slides & Worksheets!
Download the slides for all 3 Modules & have a supplemental Strategy & Authority worksheet to help you remember and solidify the information in the videos!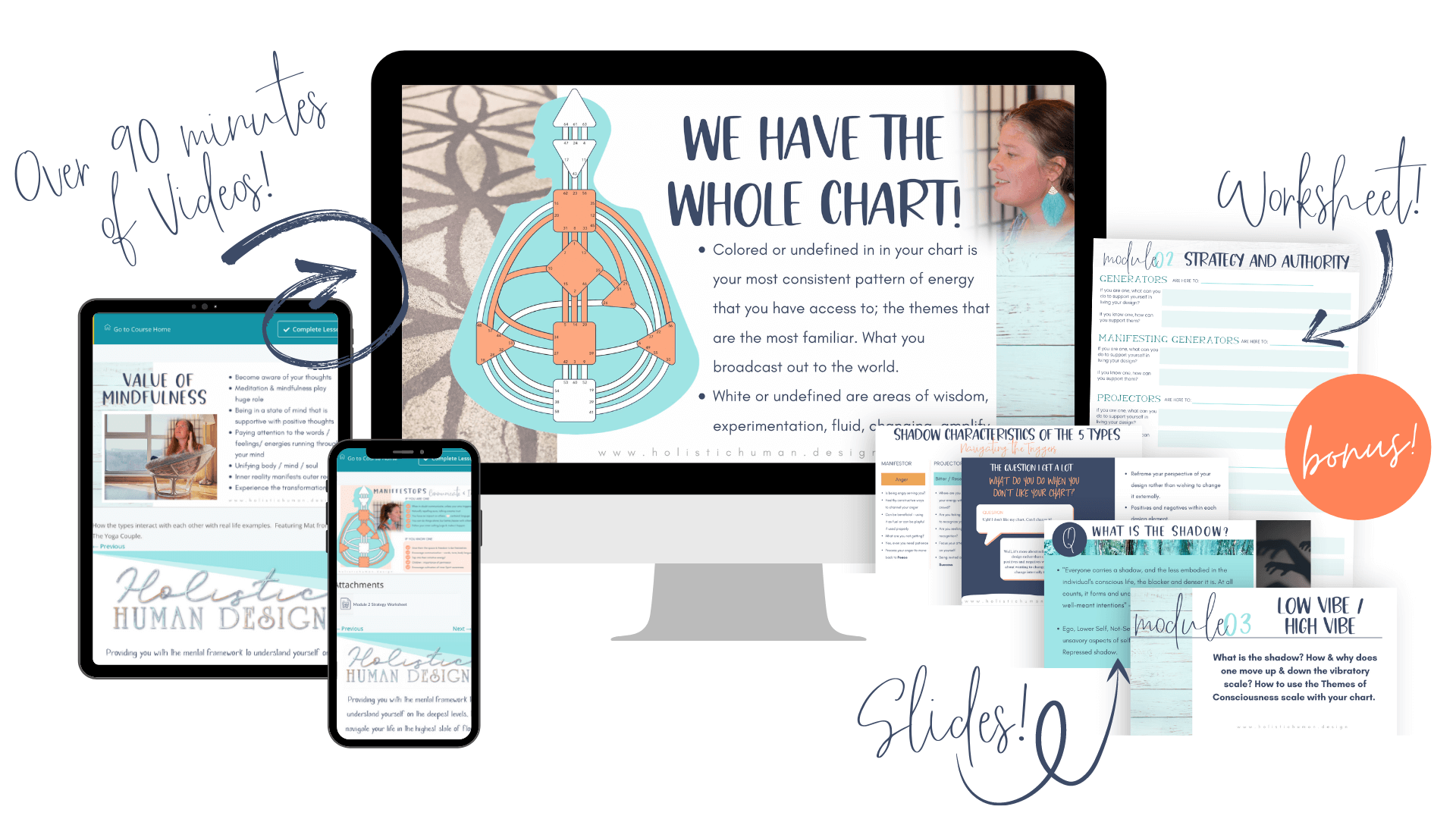 —> This special deal is ONLY available on this page. You will not see / be able to find this price again. <—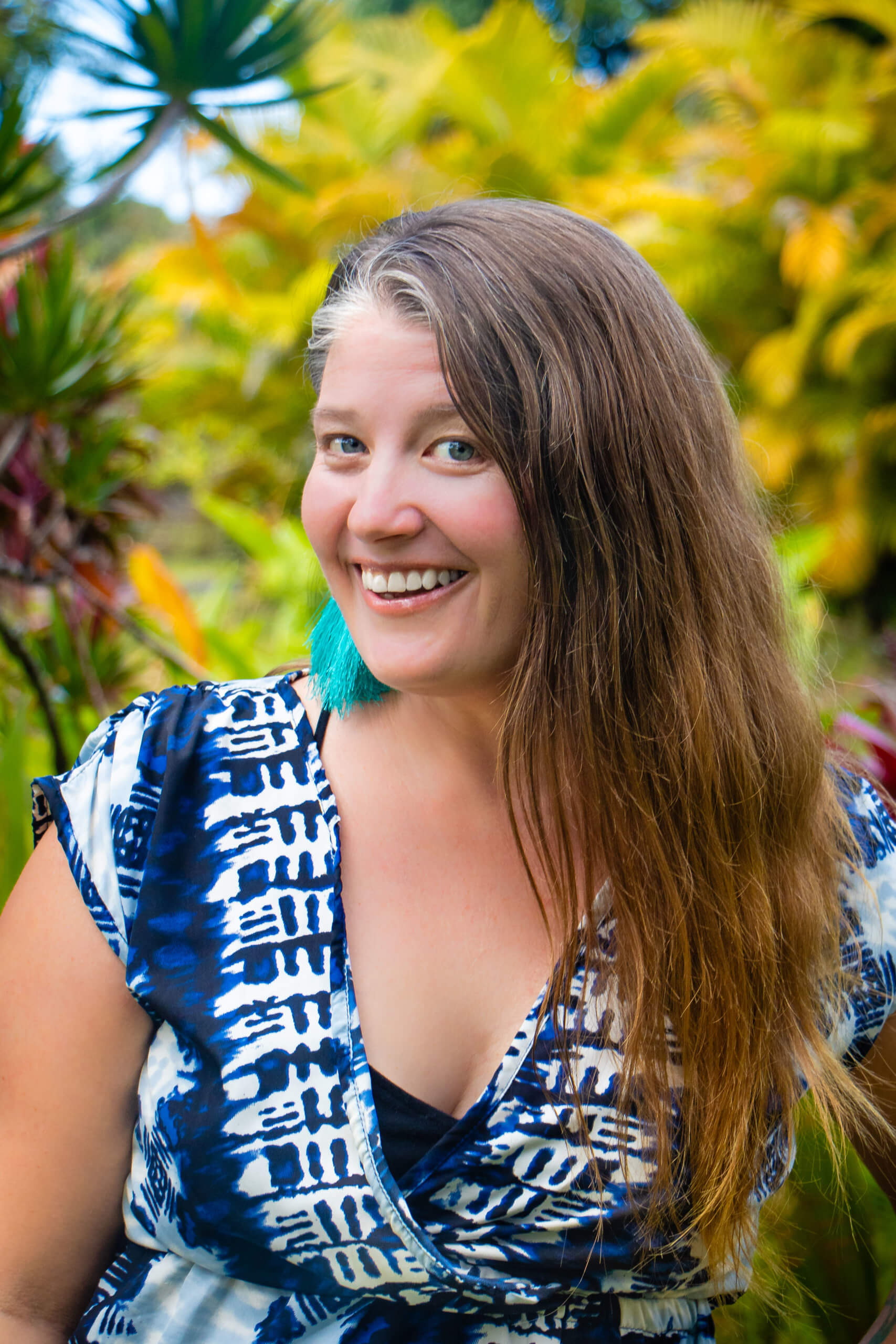 I've been on the path of awakening from a very early age (18 months). I live and breathe everything from healthy living to grounded, down-to-earth woo (with having a few detours here and there). Eh, I am human after all; a Spirit having a human experience.
I work with people who are looking for guidance on their journey to navigate their lives in flow with their soul. 
I create experiences that incorporate teachings with real life grounded application, so you learn to embody your design and have a direct experience with the knowledge.

If you are feeling overwhelmed with learning Human Design, and you know that it would be helpful for you,  I make learning super easy & digestible so you can take the information, apply it immediately to your life, and experience the internal transformation you're looking for.
Don't miss out on this LIMITED TIME offer!
Only $17 till the timer runs out!
© Holistic Human Design 2021
       All rights reserved