Pre-Order Now!
Secure your limited edition human design oracle cards!
HD.OS:
Human Design Oracle System
The Gates to Know Yourself
Finally! A solution to help you understand the puzzle pieces within your Human Design Chart, decode the cryptic meanings within your energetic DNA, & move into alignment living your destiny!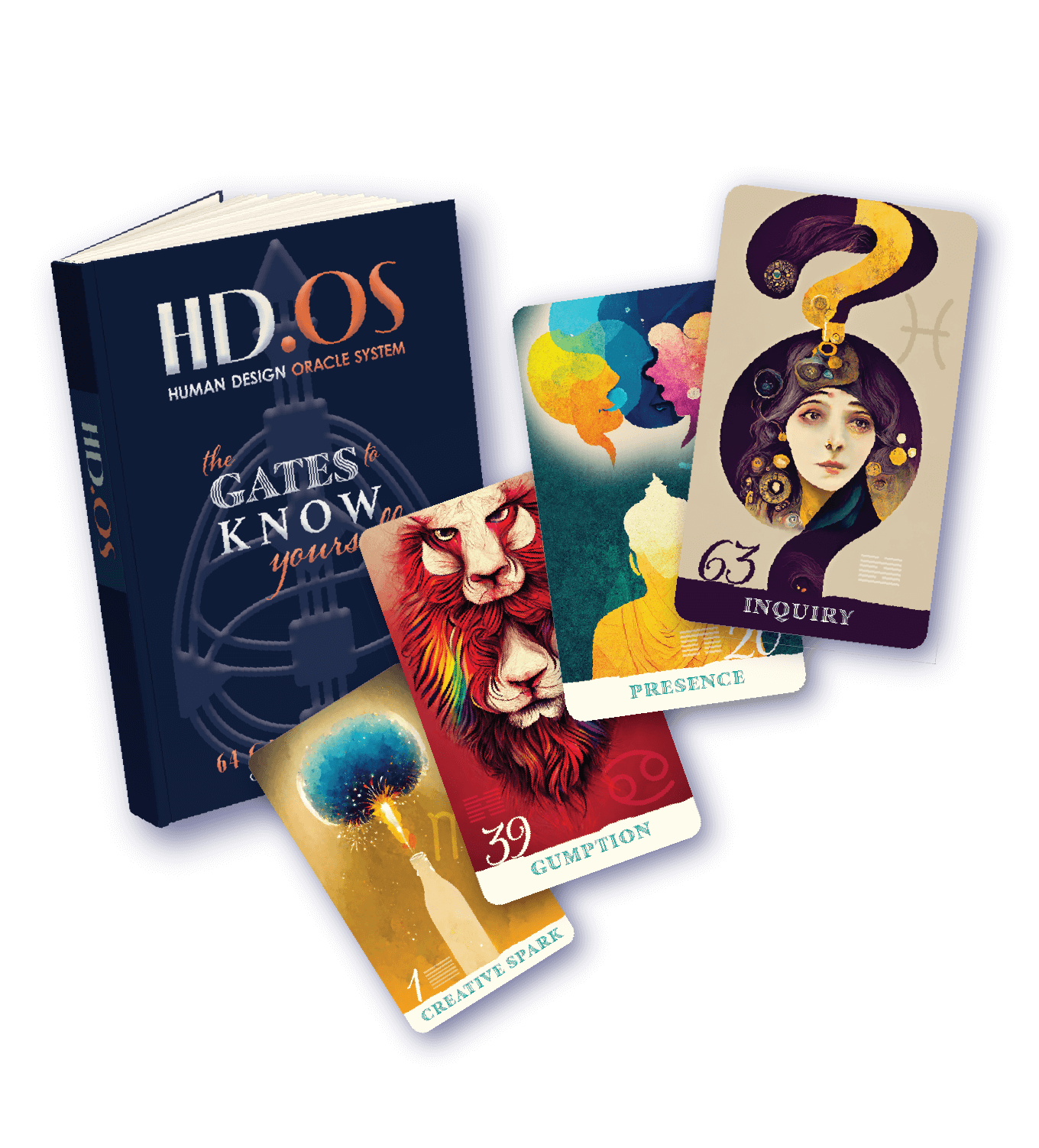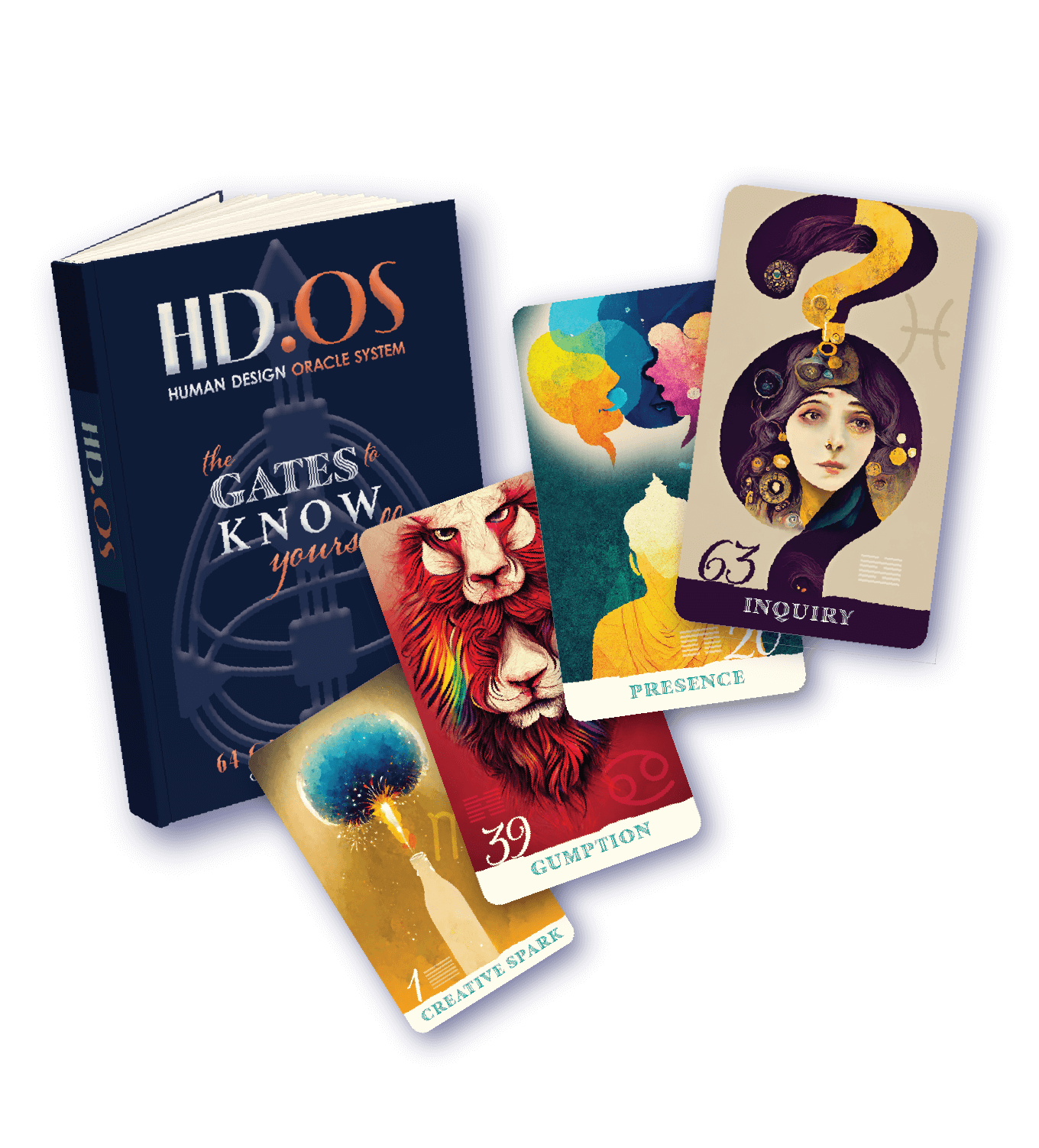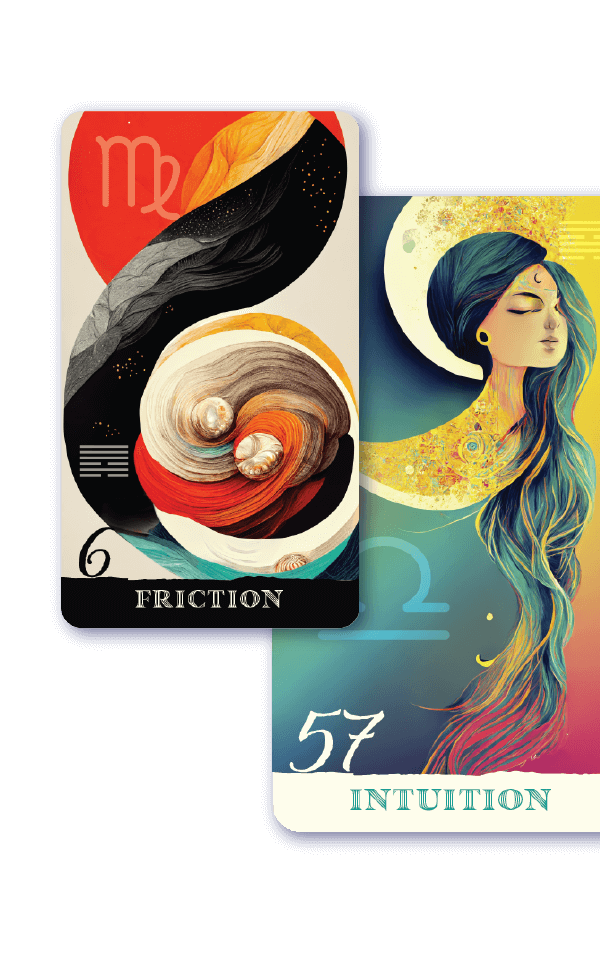 understand your energetic DNA
Our 64 Full-Color Oracle Cards tap into your inner wisdom and give guidance for your personal journey. The artwork on each card captures the essence of each gate. With the accompanying booklet & deep dive eBook, you'll have all the information you'll need to fully understand the intricacies that make you energetically YOU. Whether you're an experienced practitioner or just starting out, these cards are a powerful tool for self-discovery and growth. Experience the benefits of connecting with your intuition in knowing yourself completely in order to live the life you dream of living.

Printed 64 Card Deck & Booklet
Each card features vibrant artwork capturing the essence of each Gate, the Gate number & subsequent title so you can start to understand the energy of each Gate through dynamic imagery.

Comprehensive Inner Guide eBook
An extensive deep dive into each Gate! Learn the chakra, circuitry, high expression, low expression, what it means when you pull the card, and what if mean if you have this gate activated in your Human Design Chart.

Bonus! Digital Workbook
This digitally fillable workbook details all the planets, and walks you through your own Human Design Chart so you can put together your own puzzle pieces and refer to your insights at your convenience.
Human Design Gates Oracle Card Deck
Order by May 15th, 2023 to secure your discounted limited edition copy!
Limited production! We're only doing small batches to start with, and will up our production as demand rises. Be one of the first to receive a copy at a big discount & pre-ordering today!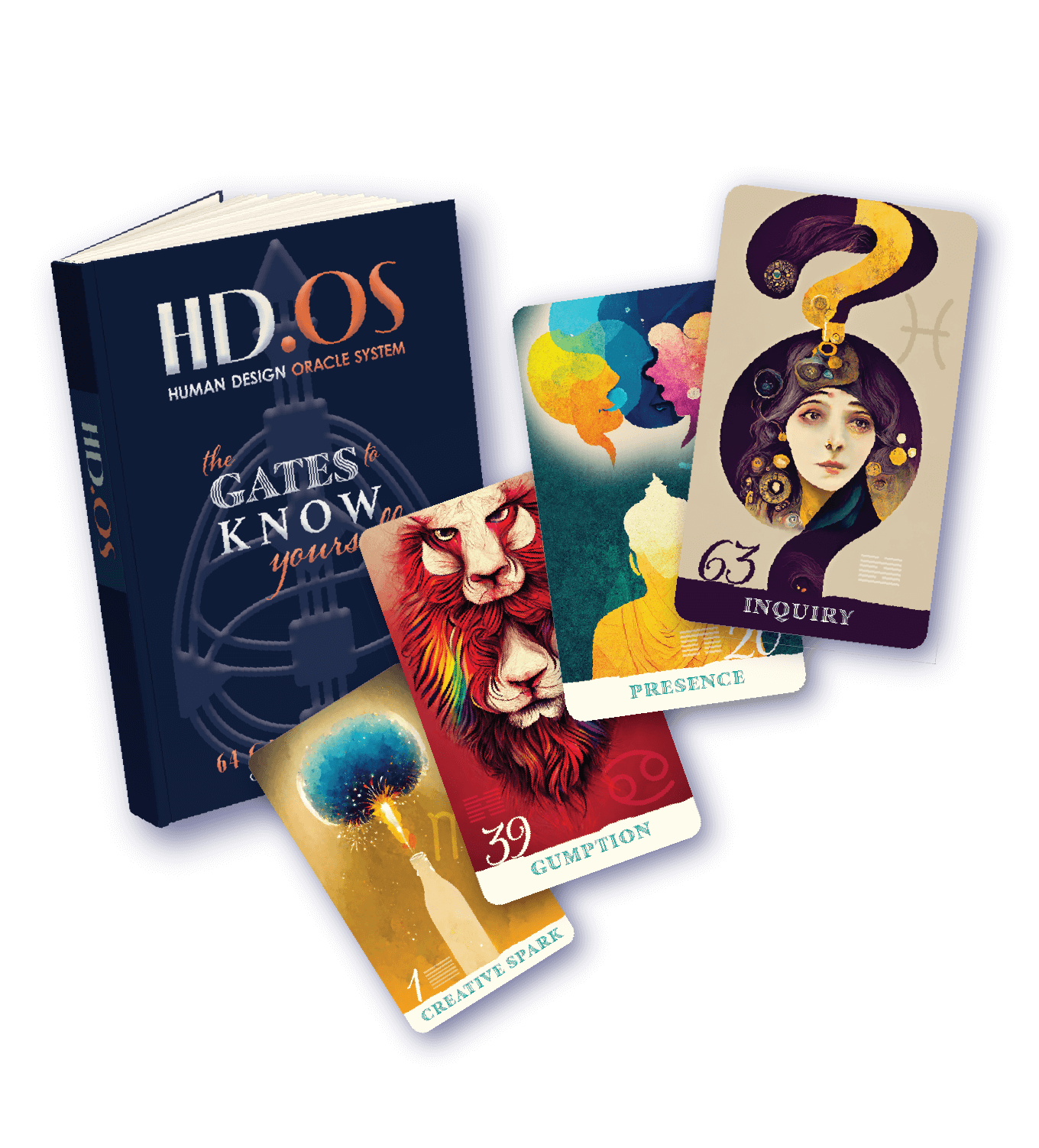 Human Design Oracle Card Deck
The Gates of Human Design Operating System Oracle Deck – Available for pre-order now for June 2023 delivery and save $30!

Includes:
PRINTED 64 Full-Color Card Deck & 8 page saddle-sewn "cheat sheet" Gates booklet in lux box.
DIGITAL EPUB copy of the comprehensive Inner Guidebook & workbook.
Free shipping!
© Holistic Human Design 2023
All rights reserved