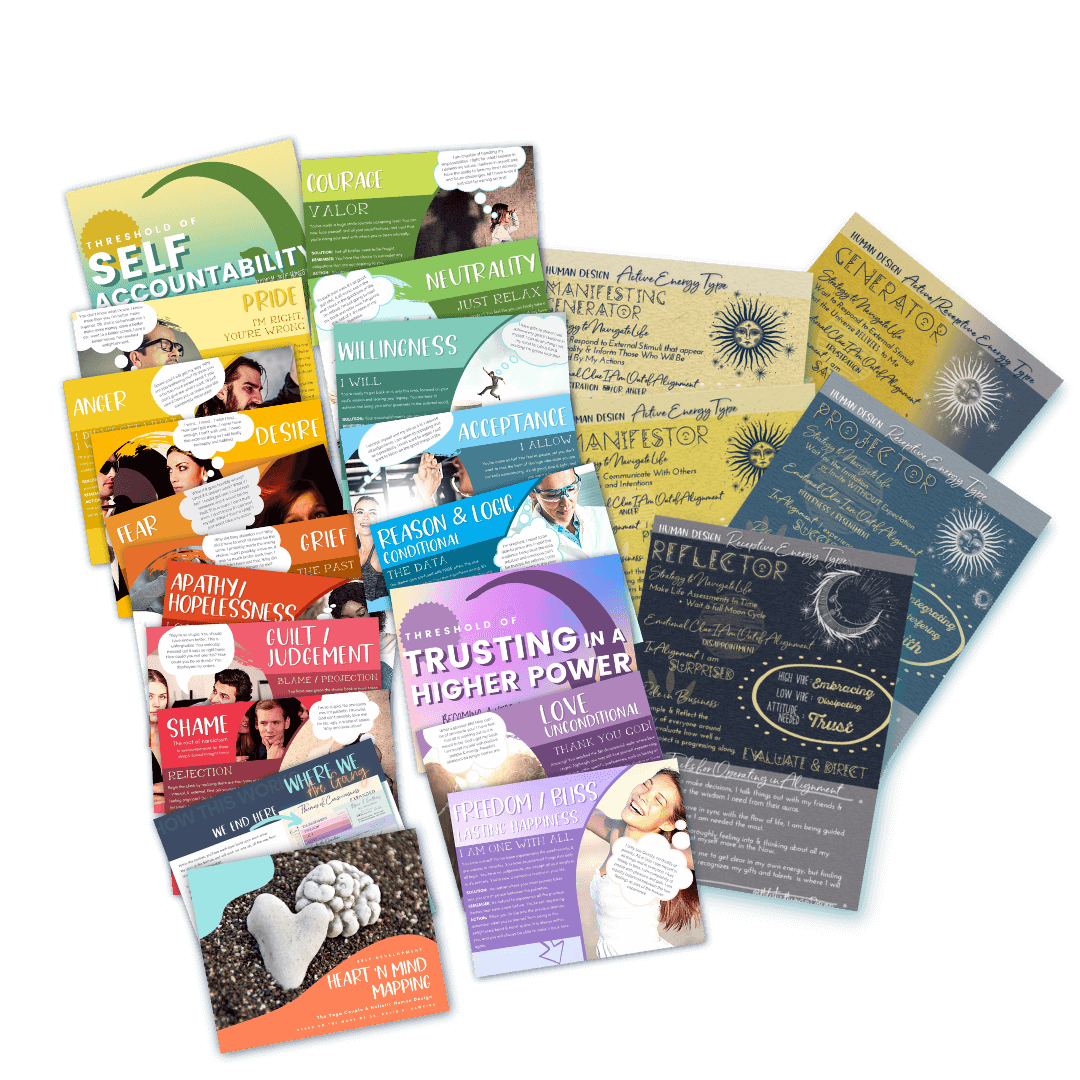 What if you had fall back strategies that you could easily rely on when making decisions? Strategies that stopped you from burning the candle at both ends, improved your relationships, and even helped you understand yourself better so you can finally stop thinking something is wrong with you?
Grab your Free Quick Reference Guides to start your internal transformation process. Learning how to raise your vibration just got a heck of a lot easier!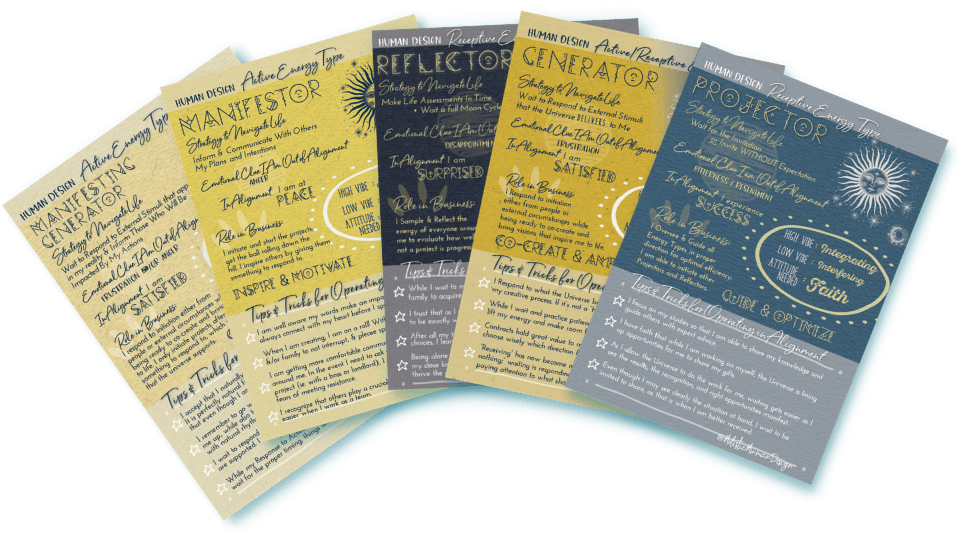 Human Design 5 Types Quick Reference Guides
Share these with your family and friends!
Understand yourself better by having practical clear cut strategies to live your life in a state of flow
Know the signature clues for when you're out of alignment (aka. having a bad day), and the attitude you need to move up and out of the low vibes
Discover your role in career & business, and four tips & tricks to help you start implementing and practicing this in your life
Themes of Consciousness
Heart 'N Mind Mapping
Finally figure out your thoughts and feelings! Make sense of your internal world!
Know the common thoughts that'll run through your head when you're in a particular theme
Have Solutions, Things to Remember, and Actions to move through each phase so you don't get stuck and are able to move freely through your internal process
Experience the internal transformation by witnessing your thoughts and having a fool-proof internal navigation system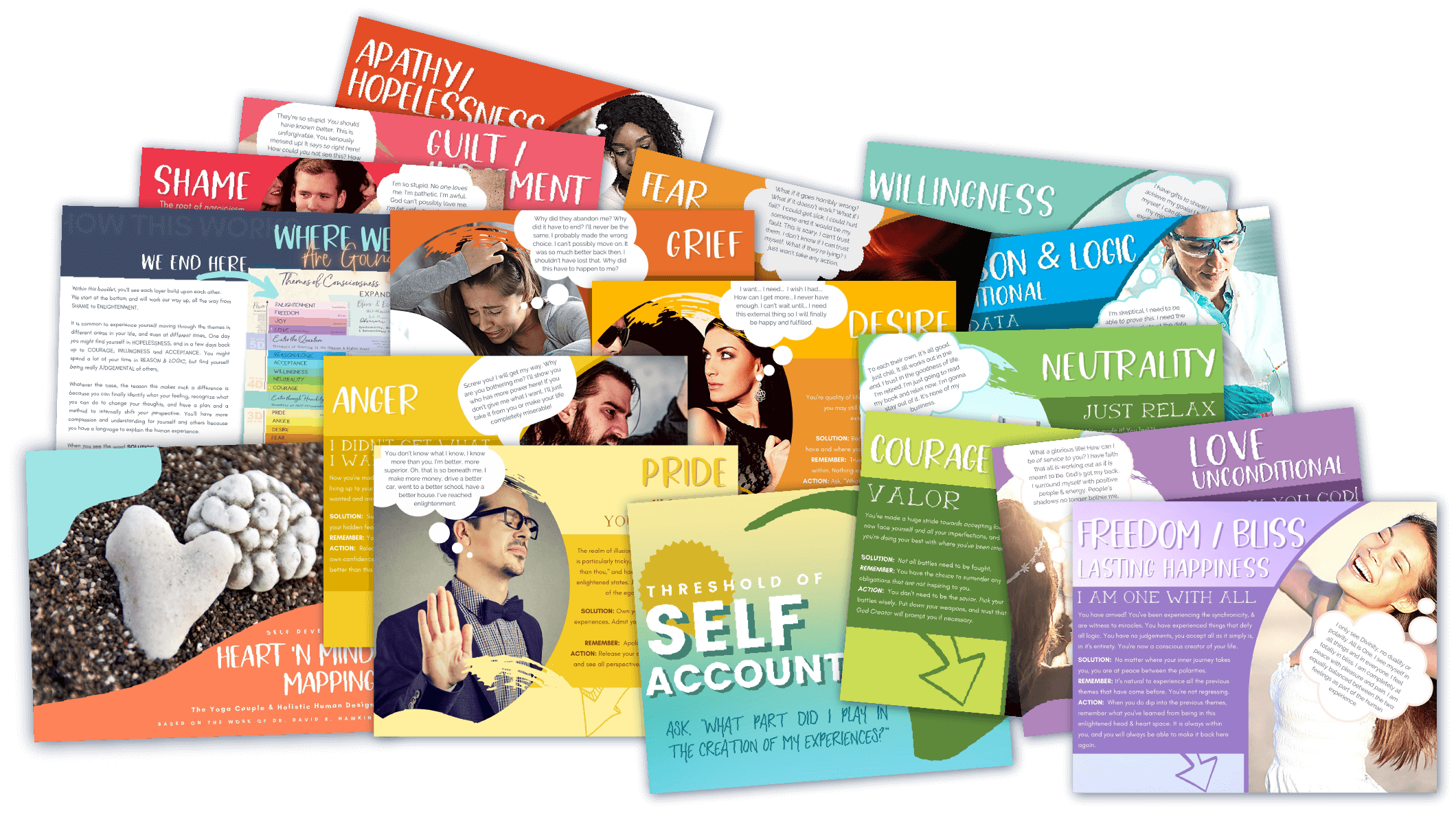 Imagine what your life could look like
© Holistic Human Design 2021
       All rights reserved