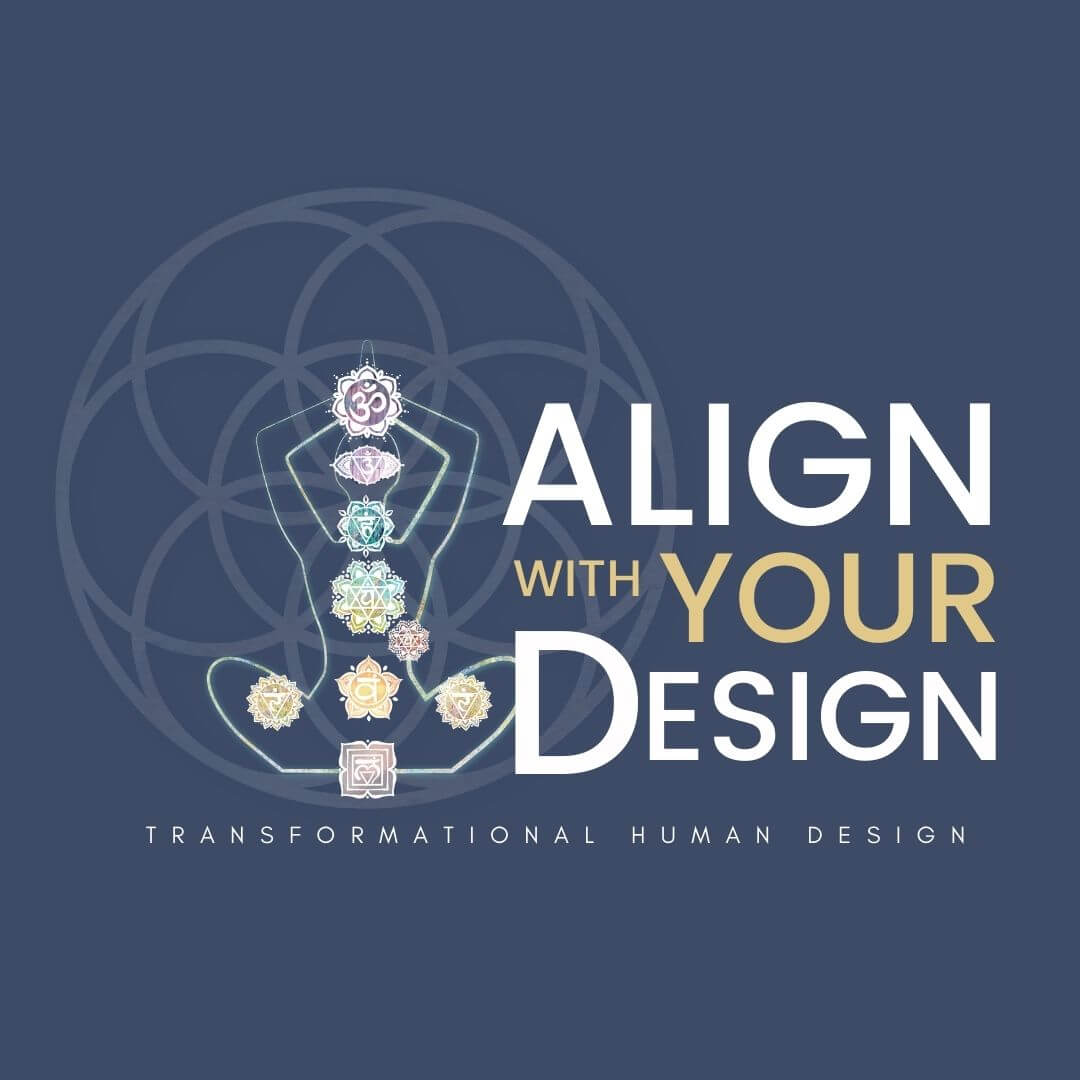 are you ready
to Understand

your human design?
LIVE in alignment with your design. You'll master awareness tools that unify your mind, body, & spirit.  Guaranteed to transform your life!
Do you struggle to understand your Human Design?
Do you wish you could tap into the benefits of this complex system without frustration?
Wish you had tangible action steps so that your family and friends can understand you? Imagine life if you could navigate any relationship with harmony…
If you want to know:
– Your purpose in life & the role you are here to fulfill
– How to best handle your internal conflicts
– How Human Design can raise your vibration
– What you can do if you don't like your Design
– How to get what you want by leveraging your strengths
You found the place to start!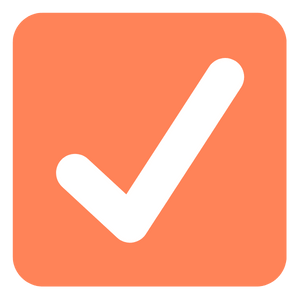 Capitalize on Your Strengths
Understand how your DNA is energetically encoded by knowing which Gate themes you're specialized in, while also understanding your shadows & weaknesses within the specific themes.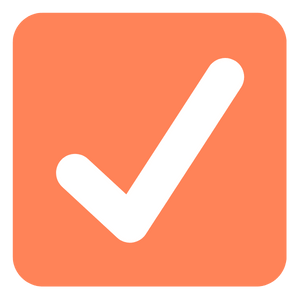 Manifest Your Dreams
Learn to live in alignment with your Soul & the Universe so that manifesting your dreams becomes second nature! Get out of feeling "Stuck" and learn how to step back and be the passenger in flow with your life experience.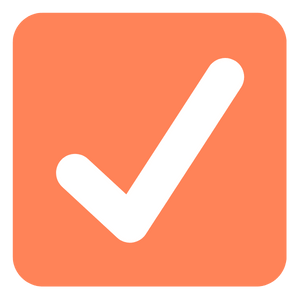 Discover Your Purpose
Your soul came here with a mission, something for you to offer the world and to grow & evolve within yourself. Human Design will help you discover what that is!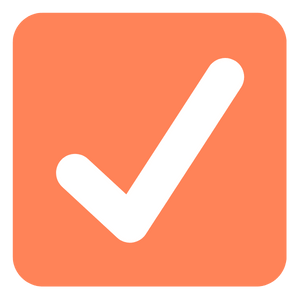 Navigate Frustration & Anger
Feel like something is missing, or something within you is out of alignment? Mastering the right elements of your Human Design helps your mind to solve issues effortlessly.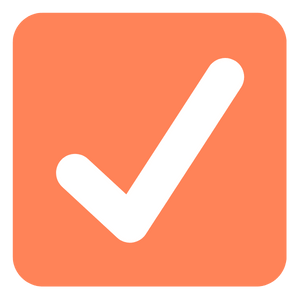 Know What You Need to Feel Supported
Ever wonder how to feel totally supported by other people & the Universe? You'll find those answers in here!  You will discover easy Strategies for all the 5 Human Design Types!  No need to search for mismatched information, everything you need is right here, clear and simple!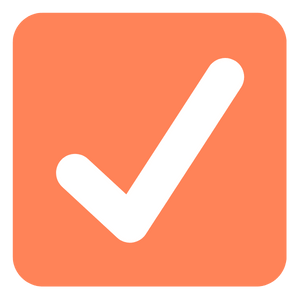 Make the Best Decisions for You
Learn how to trust yourself with understanding your inner dialogue. Understand your internal process as to WHY you operate in a specific way, while also understanding those in your life too!  Find the answers by understanding your unique Authority.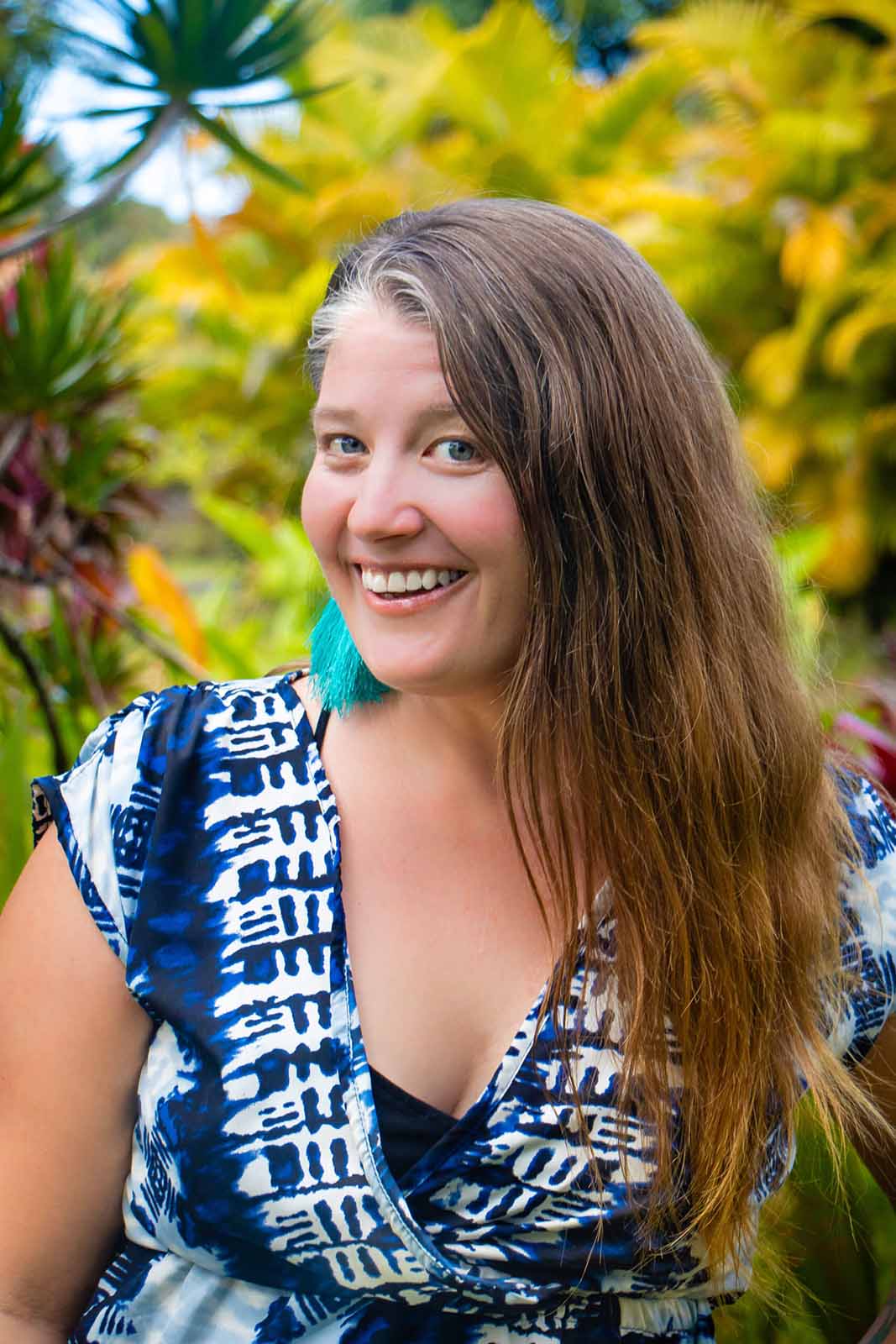 I've been on the path of awakening since childhood. I live and breathe everything from healthy living to grounded, down-to-earth woo (with having a few detours here and there). Eh, I am human after all; a Spirit having a human experience.
I work with people who are looking for guidance on their journey to navigate their lives in flow with their soul. 
I create experiences that incorporate teachings with real life grounded application, so you learn to embody your design and have a direct experience with the knowledge.

If you are feeling overwhelmed with learning Human Design, and you know that it would be helpful for you,  I make learning super easy & digestible so you can take the information, apply it immediately to your life, and experience the internal transformation you're looking for.
Maybe you've been told that…
living your Design will take years (up to 7!) to complete & it's super hard to do

It's super complex, that this information isn't for everyone, and that only certain people are advanced enough to grasp the knowledge
But that is simply not true…
What you really need is a Guide to break down the information into action steps that will ground the information into your daily life.
Wynd started living her Design…
for 6 years, without even knowing that Human Design exists…

She wants to show you how easy it is to embody your Design.
She tried living life as a Manifesting Generator
She went through the trial and absolute failure of trying to live another Design, and it didn't turn out well. It's definitely a memorable story.

Saturn Return Kicked her a**
Wynd experienced a spiritual awakening in 2010 that shot her consciousness light years into the future, and made her reevaluate how she was creating her life by encouraging herself to start her life over from scratch. Her way of deconditioning lead her to livng off-grid, however, she believes there to be a better & more integrative way! Which is why she created this membership.

She stopped resisting the flow
Wynd accidentally, & rather haphazardly discovered her success through the art of the invitation. She got tired of "paddling up stream," and built herself back up from ground zero, which led her to the success she has today.

You want to stop feeling stuck with where you are at, & step into your own power to change your life from the inside out.
You're looking for a Netflix replacement & want to have an interactive experience, learn new things, and grow within yourself.
You've had a spiritual awakening, and are looking for guidance from a mentor who has walked the path and can support you to expand in a trustworthy safe space.
You believe in God, a Higher Power, your Higher Self, and that is paramount to who &/or what supports you in your life.
You are already interested in alternative ways of perceiving reality and are looking for a logical and grounded way to describe yourself in your life.
You're open-minded, interested in self discovery, and are looking for ways to better yourself & your life, and you're ready to be proactive & self-empowered.
You believe there is more to life than what our five senses inform us of and tell us what's "real."
Imagine when this complex system is no longer a mystery!
You'll know you're strengths, have greater clarity on your soul's mission here on Earth, and be able to trust more in living as a passenger in the flow of your life!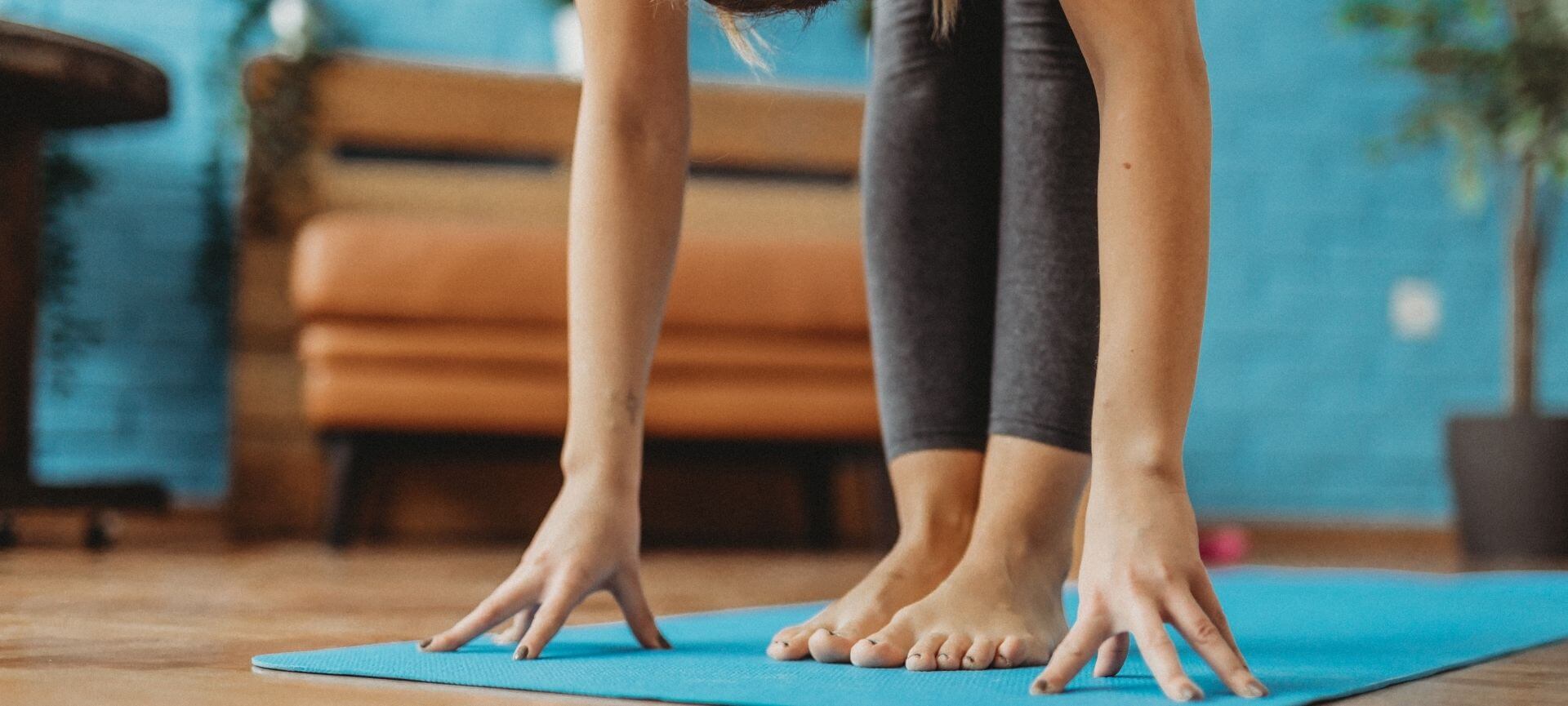 Current Courses in our All-Access Library
Foundations
Exactly as described. This 6 part series is designed to provide you with a solid foundation of Holistic Human Design's foundational teachings and offerings, setting you up for success with the Crash Course.
Covering Strategy Tips & Tricks, why we're incorporating yoga practices & reiki energy healing into these teachings, what exactly are the themes of consciousness & why they are crucial to living in the highest alignment with your Design. Also including integrated Yoga & Reiki experiences.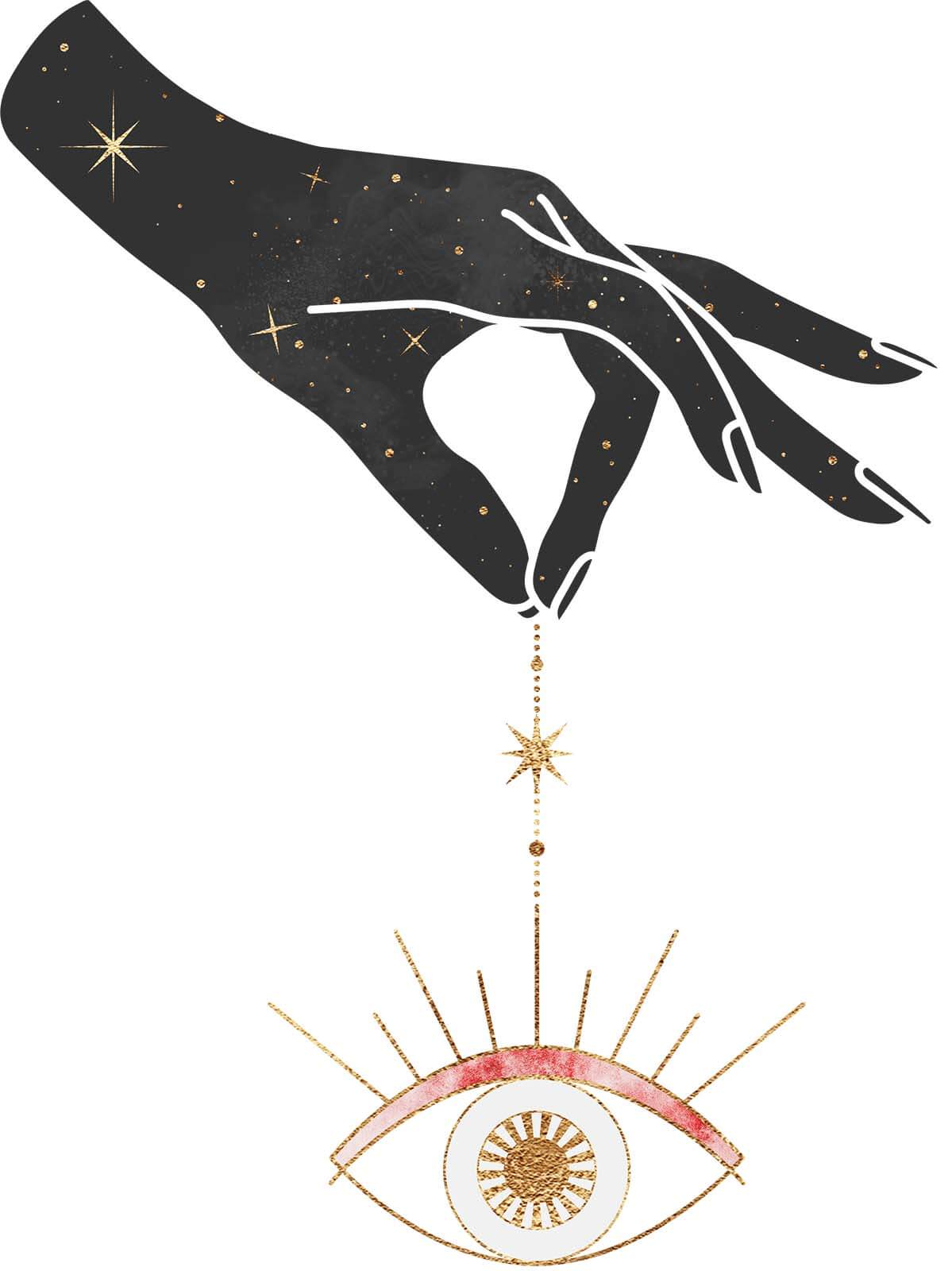 Holistic Human Design Crash Course
6 Module Series completely designed to walk you though the entire Human Design System (not just Strategy, Authority & Profile, but Gates, Channels & Circuitry, Centers, and more) so you can easily understand exactly what you can focus on to start to decode your own design. Complete with an Ebook, Workbook, Chart worksheets, prompts, guided meditations & experiences. As long as you put the time in, you're guaranteed to understand Human Design within the month (or less)!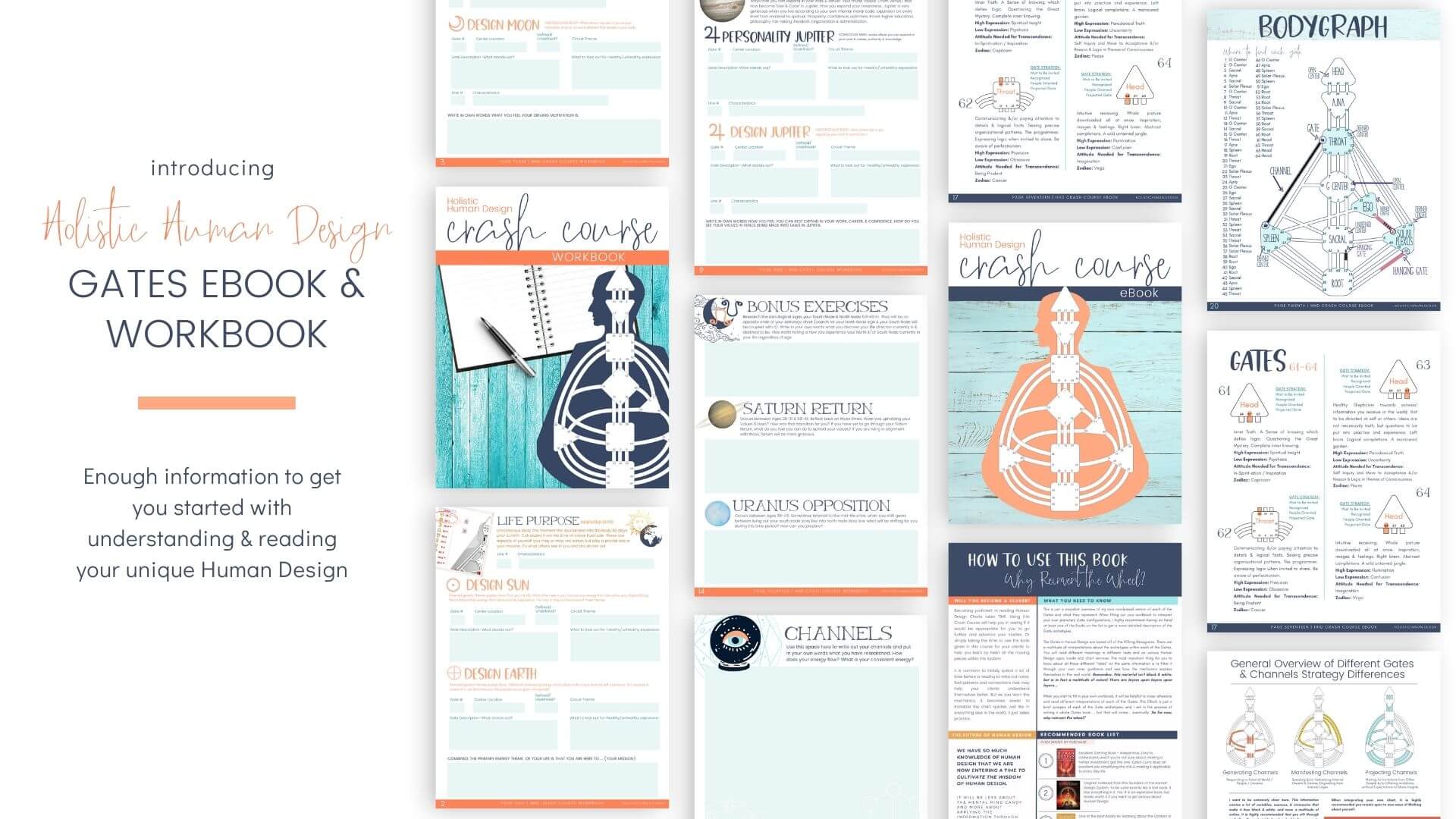 Strategy & Authority of the 5 Types
We cover all 5 Types – Generators, Manifesting Generators, Projectors, Manifestors, Reflectors – what you need to know if you are one, or if you know one and how to best support each Type. Also, a brief overview of each of the 7 Authorities.
What is the Shadow Self & Tools to Navigate
Traditional Human Design teachings talk about the "Not-Self," or what we like to call Shadow Self tendencies. What is the Shadow from a psychological perspective? How does this show up in Human Design? What can we do about it? You'll learn all that and more, specifically for each Type.
Overview of All the Elements of Human Design Mechanics
Planets, Gates, Centers, Profile, Lines, Channels, Black Personality Conscious & Red Design Body Unconsious aspects, and Arrows. We cover it ALL! You'll learn how each part interacts with each other, what you can interpret from each, and make sense of your Design through all the interconnecting pieces. PLUS exercises and worksheets to play around with your own Design!
Healthy & Unhealthy Expressions of All The Centers, both Defined and Undefined
The Centers illuminate how each of us flow within our design, and what areas are in and out of alignment. Module 5 goes into depth of each Center and what you can interpret in your chart and how it currently mirrors your life.
Interactive Meditations & Body Awareness Practices
The Human Design Chart details your energetic architecture, but only through conscious awareness scanning within your body are you able to make changes in how your energy flows. Essentially, bringing your consciousness into your body helps you become aware of its innate intelligence. Included is a Body Scan, Yoga Nidra Audio, and Life Purpose Guided mediation to assist you in tapping into your body-mind-spirit consciousness field. Change your thoughts, change your life!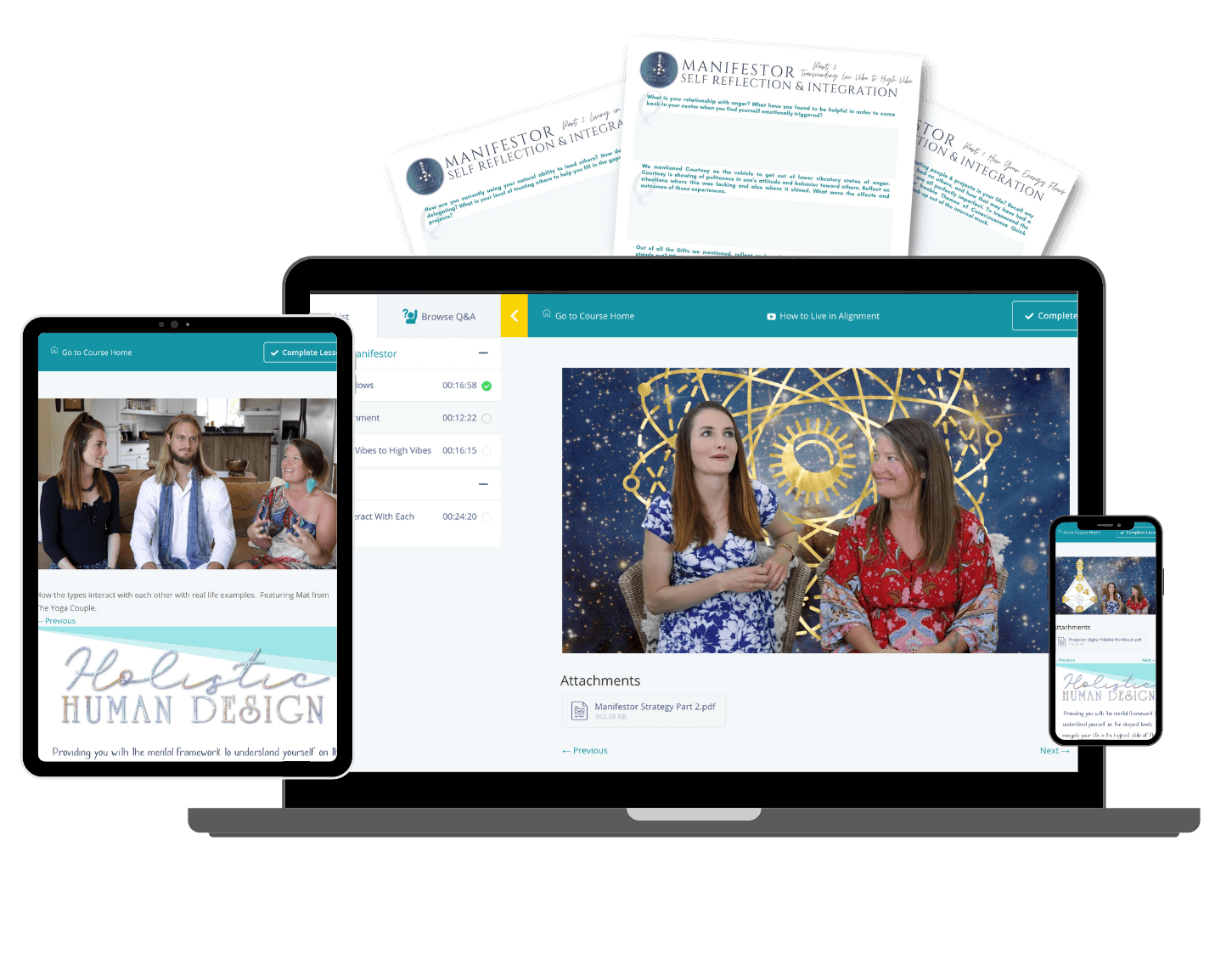 The 5 Types & Strategies Course Collection
Want to know the absolute basics for living in alignment with your Strategy? These are the Complete Courses for all the 5 Types, including Manifestor, Generator, Manifesting Generator, Projector, Reflector. Complete with contemplative journal prompts to help you ground into the information you received within the videos. With an additional bonus video with Mat of the Yoga Couple discussing living in community with all 5 Types.
I can't recommend this course highly enough!
If you're looking for a great, in-depth understanding of Human Design that also encompasses and speaks to the spiritual aspect of our design, this is it. The workbook and the meditations help tie everything together and anchor it into the body.
Wynd is engaging and she makes the material very accessible, not to mention that her energy and enthusiasm are contagious!
I am an astrologer, engineer and a lover of learning the multiverse's infinite conversations.
I absolutely love this course!! It is methodically structured to facilitate building your awareness in the mechanics of human design. Wynd beautifully unfolded the  human design concepts within the 6 modules.  Also, each module provides great resources such as, an ebook, workbook, human mapping and much more. I highly recommend this if you need an in-depth introduction to human design.
5/5 Stars! ⭐️⭐️⭐️⭐️⭐️
Wynd! Thank you so so much for the reading!! It was extremely powerful and resonated so much! It actually provided healing for me as I've been so hard on myself…this reading for me has been life changing! And I've been really bringing more self care into my daily life and it gives me immediate feedback, I have more energy and feel so much better!
My experience working with Wynd has been incredible and I can't wait to work with her again! When I was introduced to HD, I was eager to get a copy of the book so that I could learn more about my blueprint, but I quickly found myself overwhelmed. Wynd not only made learning super fun and easy, but her guidance also provided so much clarity. Her energy is contagious and she is such a pleasure to speak with, which made asking questions and learning HD much less intimidating too. Discovering that I am living in alignment with my design validated that I am on the right track and solidified that I not only need to trust myself more but also that I am safe to be me. Thanks to Wynd and Holistic Human Design, I now have the tools and the knowledge required to pinpoint the areas in which I need to focus in order to maximize living in flow with my highest self!
Coaching with Wynd was absolutely AMAZING! She really dove deep into the details and explanations of the key points of my human design. This illuminated aspects of myself where I was able to connect many dots. With her support, I unlocked ways of how to best navigate my life with more confidence and certainty. Her knowledge and insight provided me with tactical ways of how to best process through my emotions and feelings; which helped me best attune to my deepest inner knowing and provided me with tools to be the creator of my life. Her deep dedication and genuine love and knowledge for human design was a blessing and an honor for me to experience. From her coaching, I feel confident in beginning my journey of self discovery and exploration, to be, and live my best life!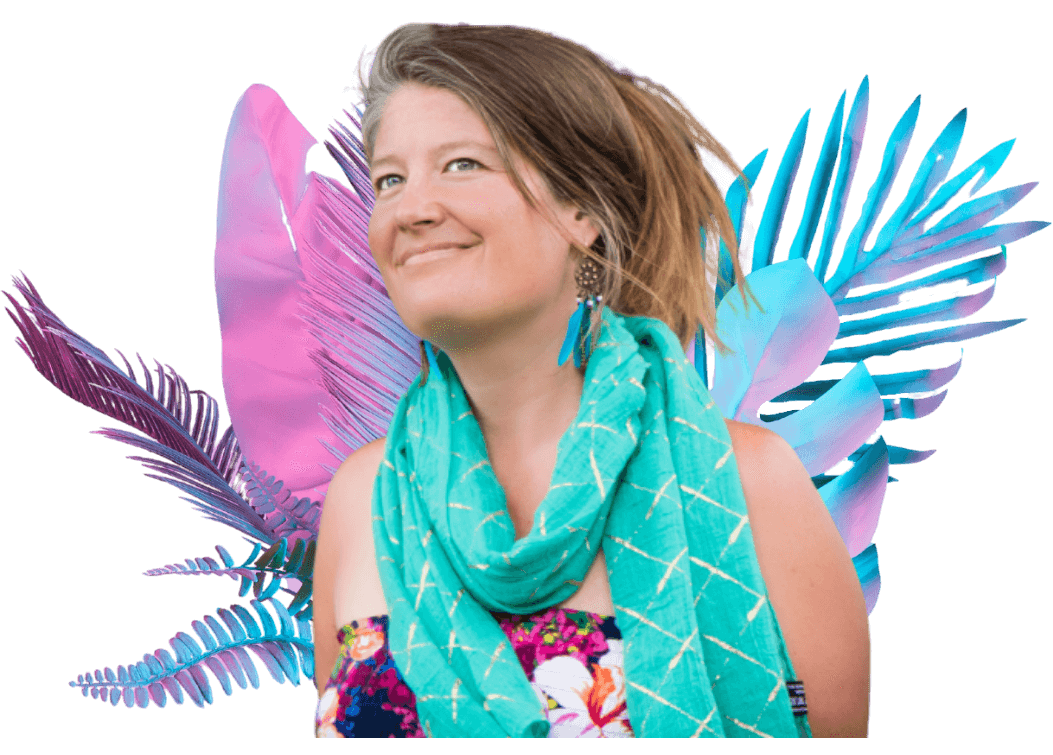 I'm not here to just tell you about your Design, I'm here to catalyze you into embodying it
Align with Your Design portal:
All-Access Course Library
Cancel Anytime! Come for a month or stay for more…
Guaranteed to Easily Understand Your Human Design
You get back what you put into to these Courses!
Human Design sure looks complicated, but it definately isn't rocket science! It's simply a compilation of pieces systematically put together. When you break it down and begin to see the patterns manifest in your daily life, understanding becomes effortless.
As long as you take the time to work through all the pieces, do the exercises, and ask questions when you need, you are guaranteed to understand your Human Design when you complete the Courses.
The Ulitmate Human Design Learning Experience
Each Course is designed in such a way that takes you on a journey. Much like a guided tour takes you on a walk through an interpretive trail in the forest, our Courses are similar. Each step leads you to another step, guiding you forward into deeper layers of yourself.
Content Designed to Raise Your Vibration
Reiki infused guided meditation recordings, prescriptive yoga exercises & experiences designed to target specific aspects of Human Design in mind. Also included are teachings on how to navigate the differing Themes of Consciousness, so you can get out of negative "stuck" thoughts & beliefs, and into internal modes that culitvate energies of self-empowerment.
Don't Break the Bank Learning Human Design
We at HHD want to provide you with an insane amount of value! You are getting top quality information, easily explained & simplified in such a way that you are guaranteed to know exactly how to decode your Human Design when you complete the Crash Course. All this for less than price of going out to dinner.
List of Current & Upcoming Courses
FOUNDATIONS – Exactly as described. This 6 part series is designed to provide you with a solid foundation of Holistic Human Design's foundational teachings and offerings, setting you up for success with the Crash Course.

TYPE & STRATEGY BUNDLE – Want to know the absolute basics for living in alignment with your Strategy? These are the Complete Courses for all the 5 Types, including Manifestor, Generator, Manifesting Generator, Projector, Reflector. With an additional bonus video with Mat of the Yoga Couple discussing living in community with all 5 Types.
CRASH COURSE – 6 Module Series completely designed to walk you though the entire Human Design System so you can easily understand exactly what you can focus on to start to decode your own design. Complete with an Ebook, Workbook, prompts, guided meditations & experiences. You're guaranteed to understand Human Design within a week!
UPCOMING –
Authority Bundle, Profile Bundle, Circuitry Bundle, Shadow & Light Gates Book, Channels Bundle
+ Complete access to all Courses
+ Self-paced to accommodate your own schedule
+ New Videos added monthly
+ Got a Question? Integrated Q&A sections on all course module pages
+ Journal prompts, guided meditations, Yoga Rx recorded videos
+ Distance Reiki Infused Guided Meditations
+ Open Enrollment
*BONUS! Telegram Group chat included in this introductory offer!
Connect with others & get live support as you work through the modules! Want expert advice in-real-time as you go on this self discovery journey? Wynd is available & offering voice memos & insights!
This won't last forever, so get in now!
Enroll Now:
$89/month
cancel anytime!
Or Pay a One-Time Lifetime Access Pass of $333
(Ideal if you plan on accessing these courses again in the future for longer than 4 months)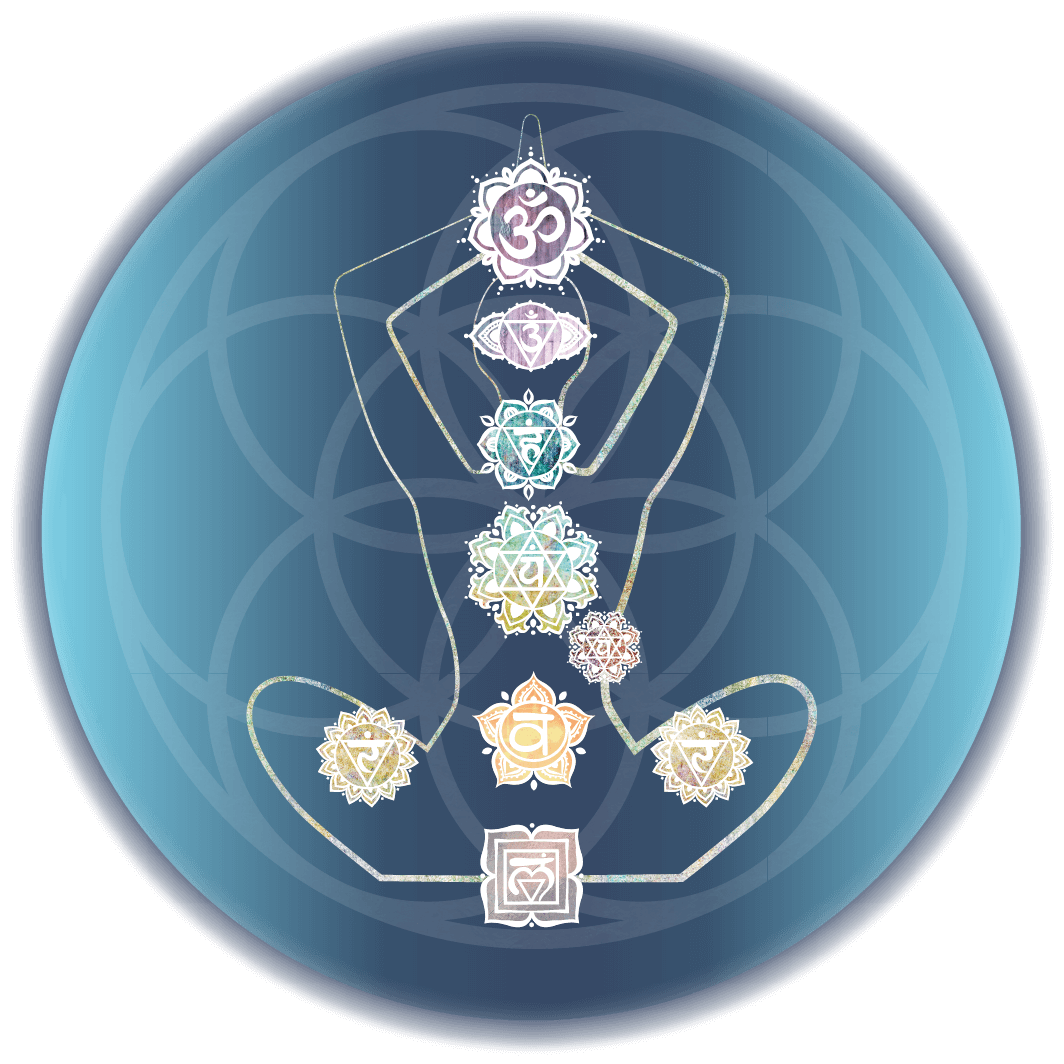 © Holistic Human Design 2022
All rights reserved
Looking for your freebies?